WHAT WE DO
Creating amazing events is what we do! We specialise in corporate theming, event styling, furniture hire and brand awareness in Perth, Western Australia. We have earned our solid reputation as event stylists not only for our creative concepts but also our professional and personable 'hands-on' approach. We listen to what it is that's important to you, what is the purpose of the event and what it is that you are trying to achieve. We also understand that guests need to feel totally immersed in the theme or style and story of your event – engaging your guests is critical to your events success!
What separates us from the rest? We have a two massive warehouses that are overflowing with our own furniture, styling elements and props for hire – there is no middle man! We travel the world in search of the next best thing to ensure we provide today's corporate client with original ideas that align with current trends. And, we have our very own Creative Designer who can deliver the full impact of your message by bringing your brand to life!
Whether you are chasing ideas or already have a concept in mind, our event production team will work strategically with you to achieve your goals and transform any space into something truly extraordinary. Our vision is to take each guest on an amazing journey, to connect with their emotions and create a much talked about event experience!
Have a look through our theming, styling and furniture galleries to get a feel for our work, then contact us to discuss the many options for your event.
Our booking process is simple. Follow these steps to let us create an amazing event for you :
STEP 1
Contact us to discuss your event in detail. We will provide you with a customised proposal, mood board, images and quote and then get you to provide feedback if you would like any changes made. We will work closely with you to ensure we come up with the best concept for your venue, brief and budget.
STEP 2
Once you are happy with the quote provided, you will sign and return with a 30% deposit to lock in your event. No event is confirmed until we have received both the signed quote and 30% deposit. The balance in full is due prior to the event.
STEP 3
We will now work with you on all the logistics of your event. Ensuring all the finer details are covered and everything that is delivered exceeds your expectations!
Call us today to talk about talk about how we can take your event to the next level!
OUR WORK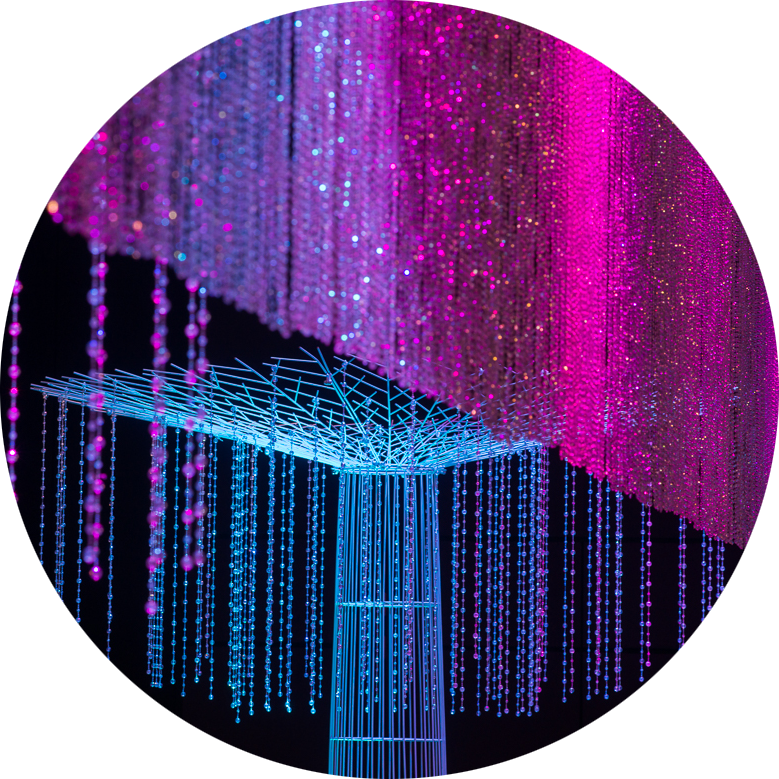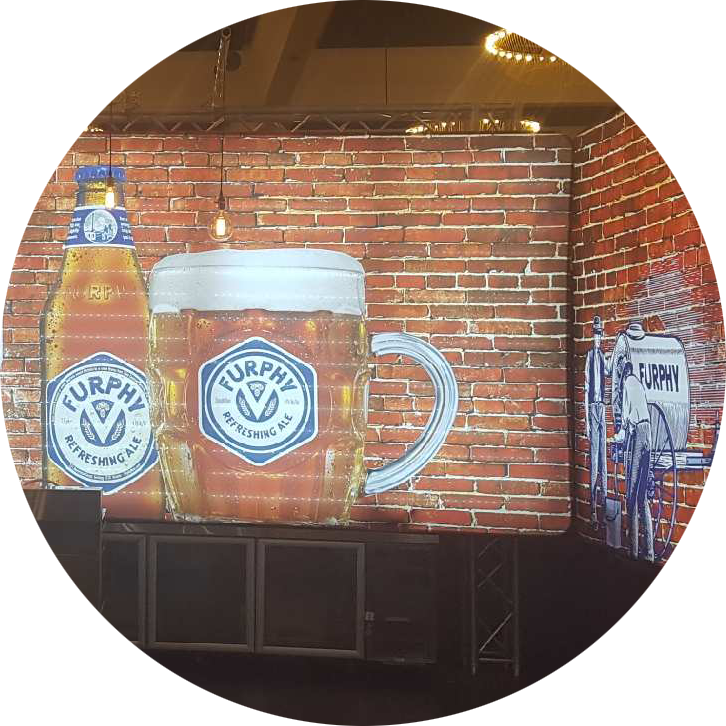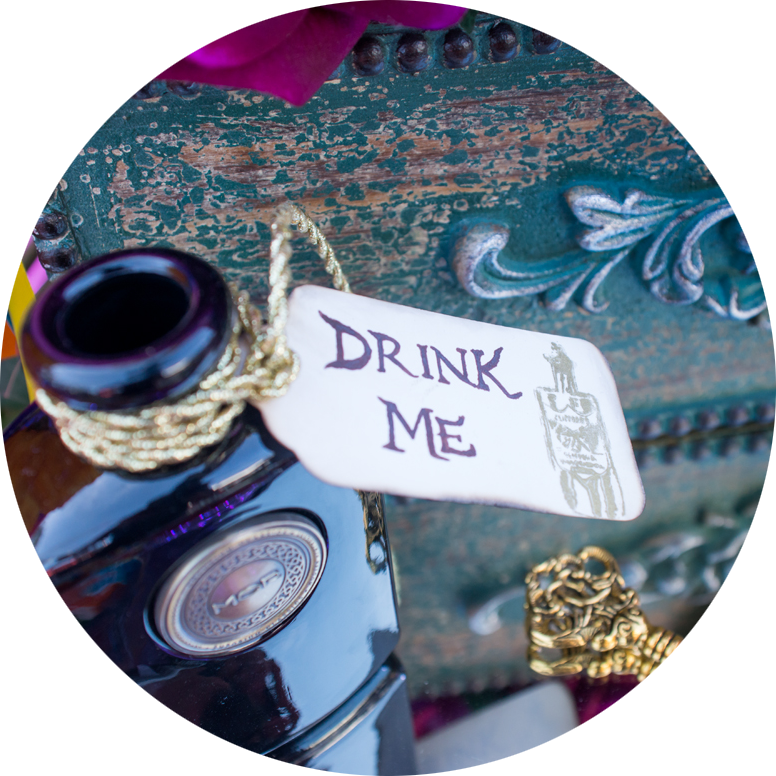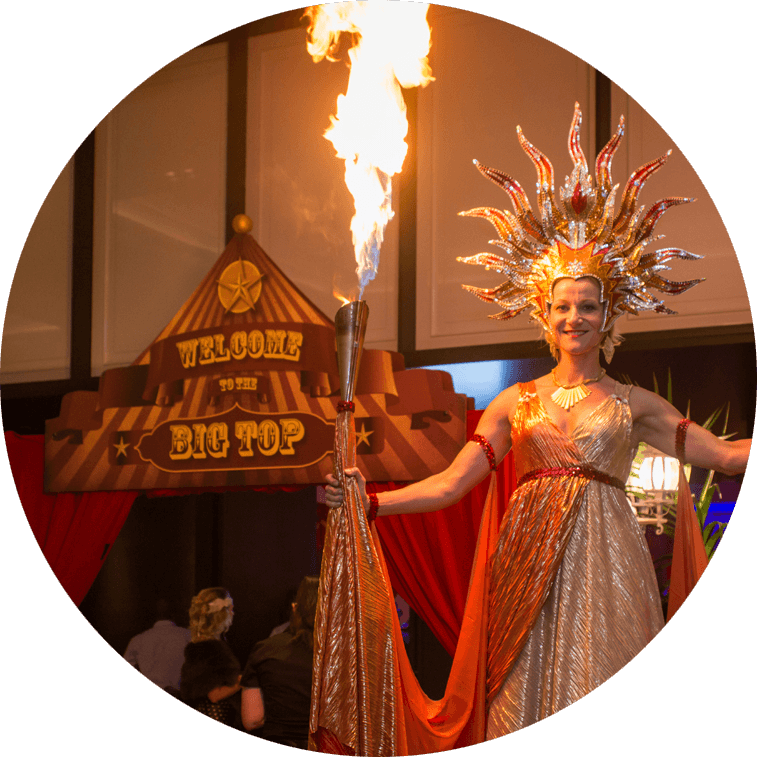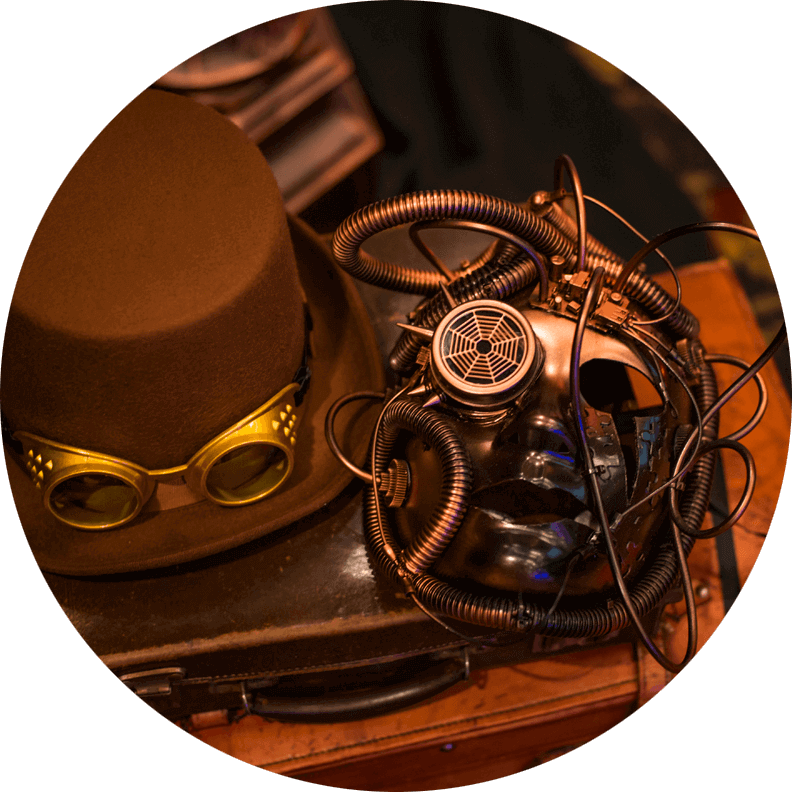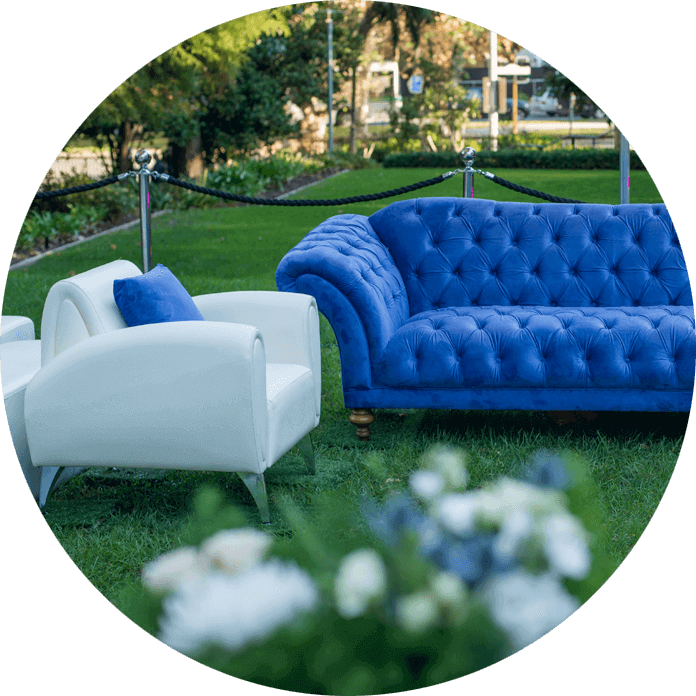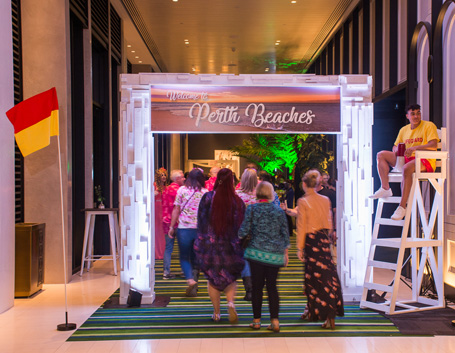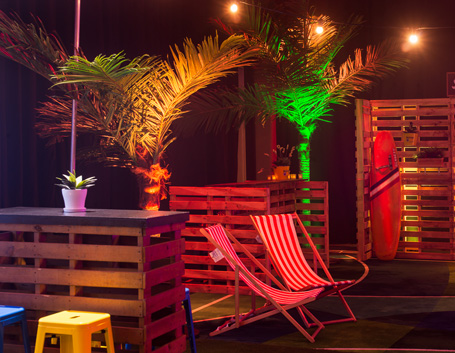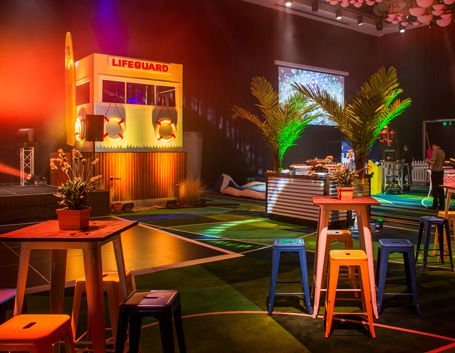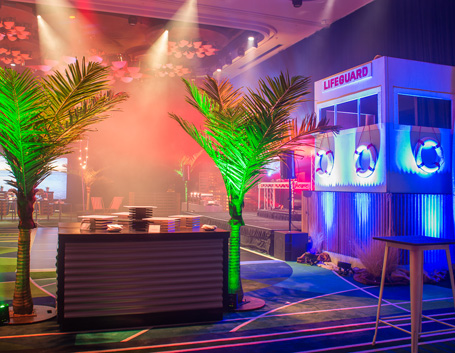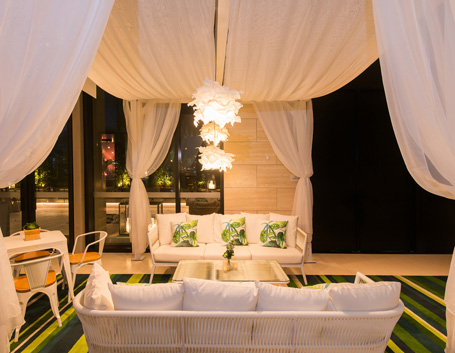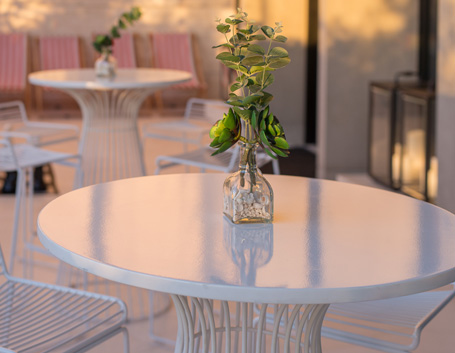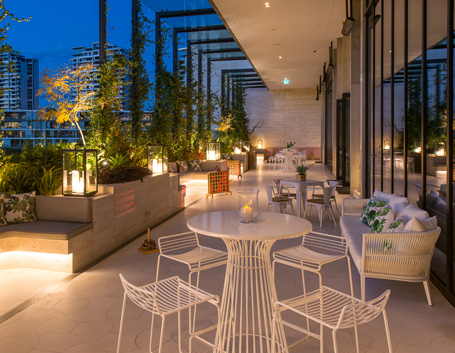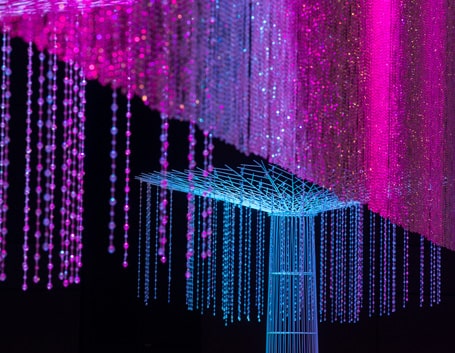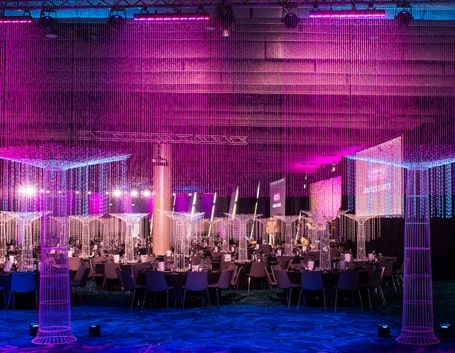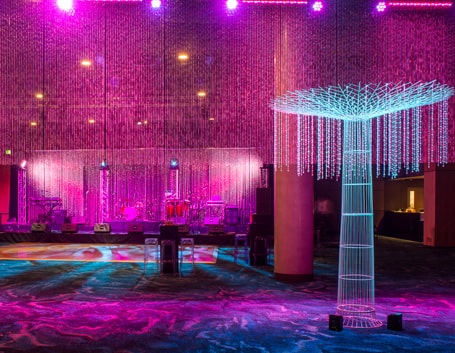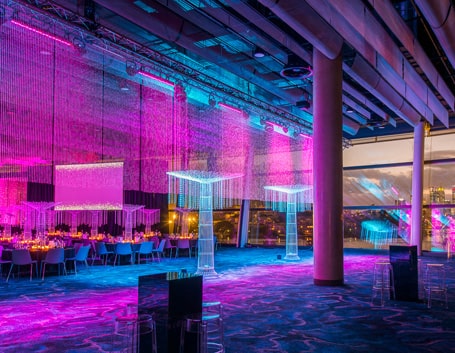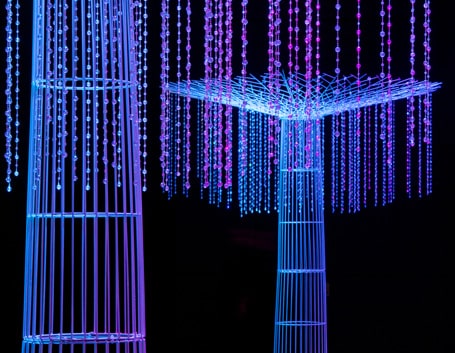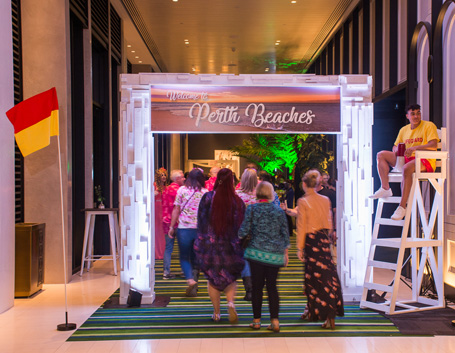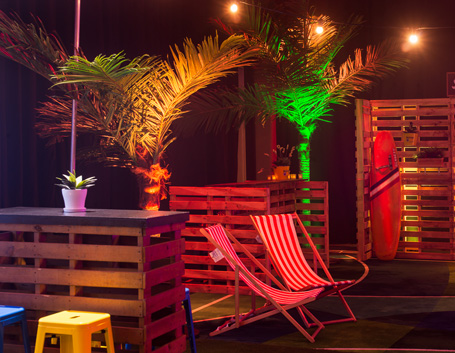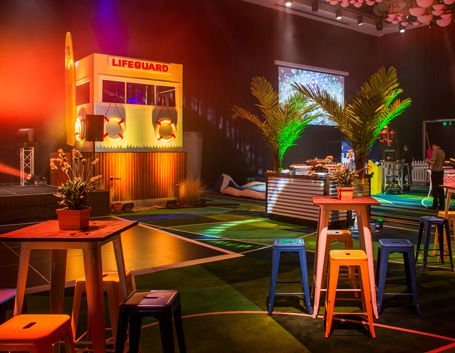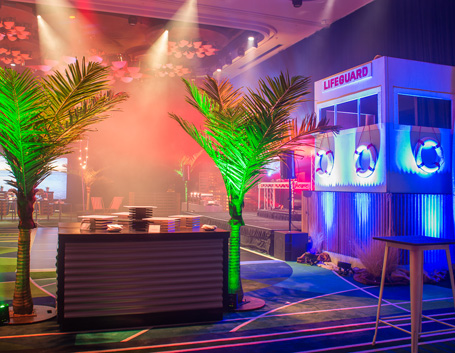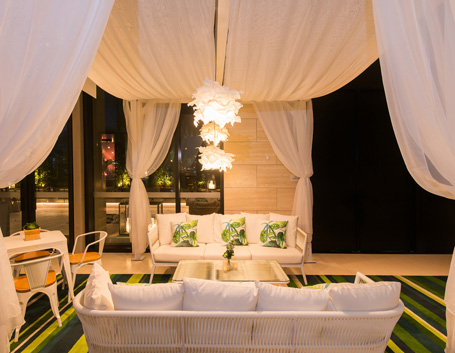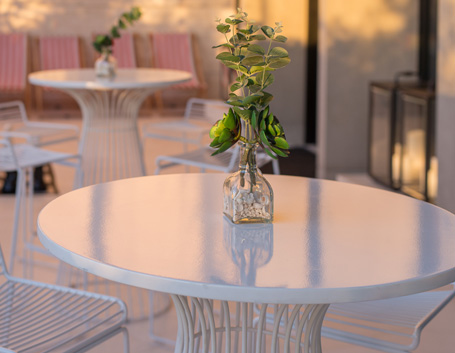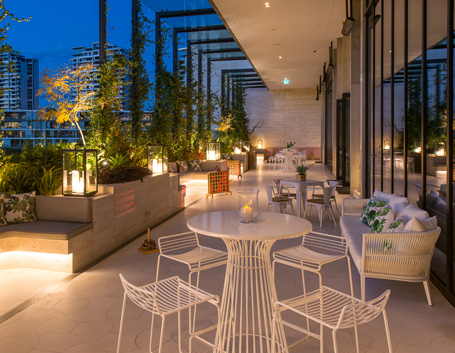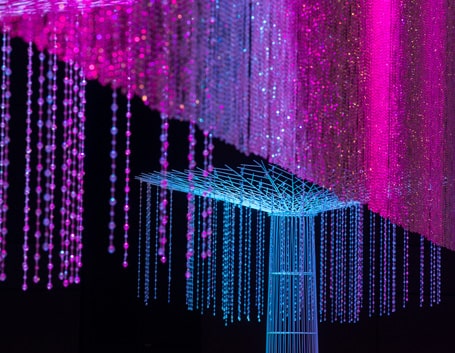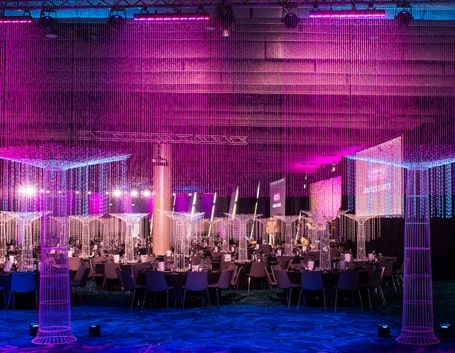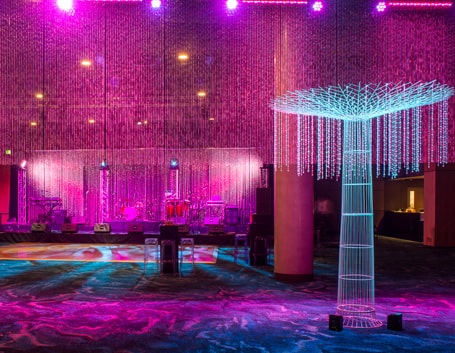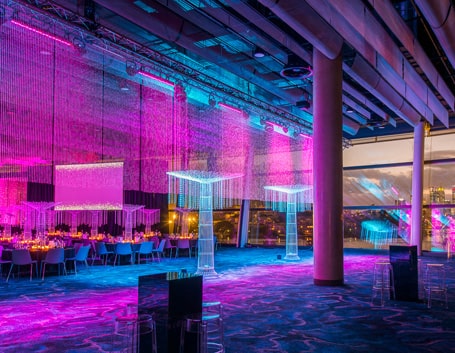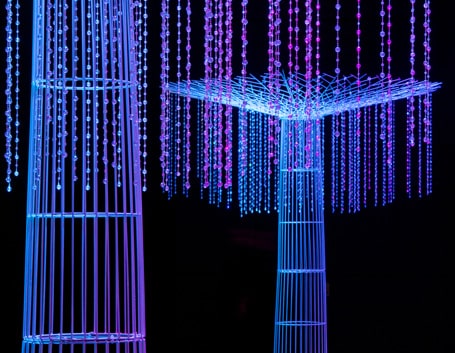 Priceline
Solution Provided
We were engaged by Andrew Balnaves, an Eastern States event producer, to provide the theming and styling for the recent Priceline Conference held in Perth. The conference had a number of social events and we worked with Andrew on the theming and styling solutions for each.
The welcome reception was held at Crown Perth and was a cocktail style event with the theme of "Perth Beaches". We created an entry feature with lifeguard chair, palm trees and a custom made archway into the pre dinner drinks area. Here we set a beach cabana and resort style furniture. Inside the main room the hero was a huge lifeguard tower that the DJ performed from! 4m palm trees, illuminated sunset backdrop and themed food stations brought the event to life.
The second night the guests enjoyed another cocktail style event at Sandalford Winery. The whole venue was utilised and the styling was inspired by a cosy winter lodge. Orange velvet furniture, copper pressed tin bars and beautiful florals all combined to create an intimate feeling throughout the space.
The final night was the gala dinner held in the ballroom at Optus Stadium. The brief for this was metallics and shine. We used beaded curtains to create divides within the room and the lighting on these looked magical. Add in our floor based 3m crystal trees and matching huge centre pieces and the overall look was sensational. The Priceline pink was the hero colour in the room and the reflective nature of the beads made for a beautiful setting.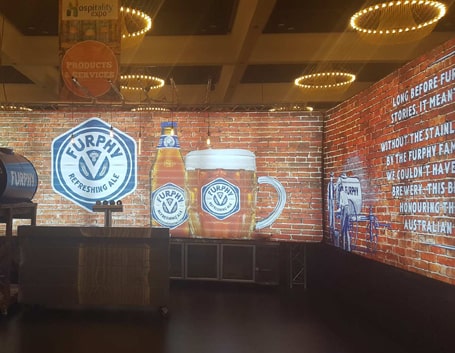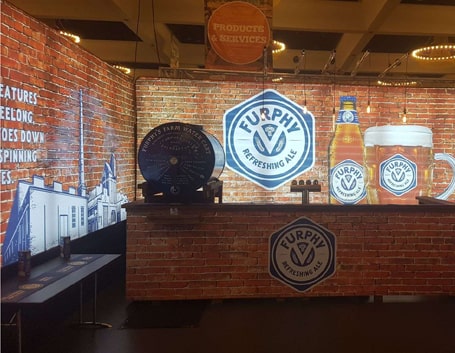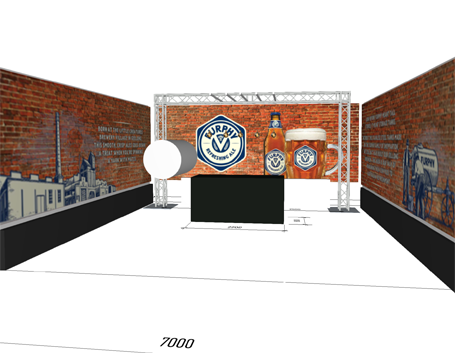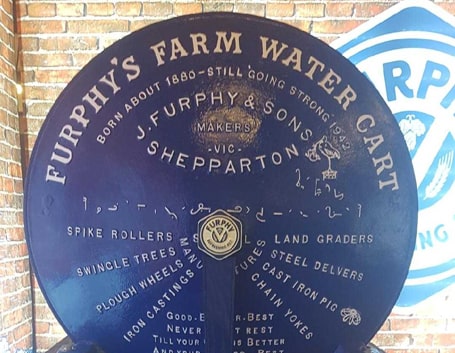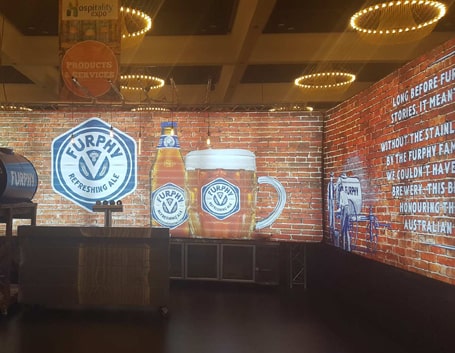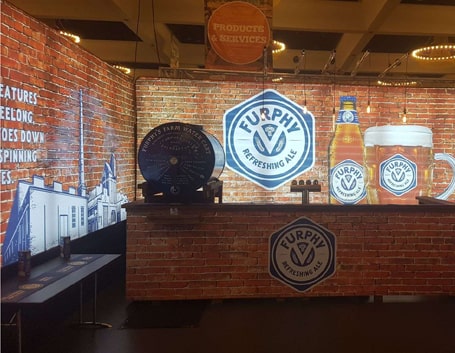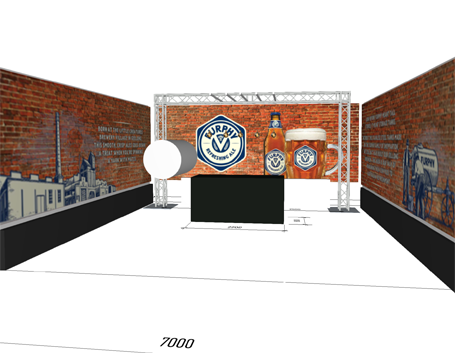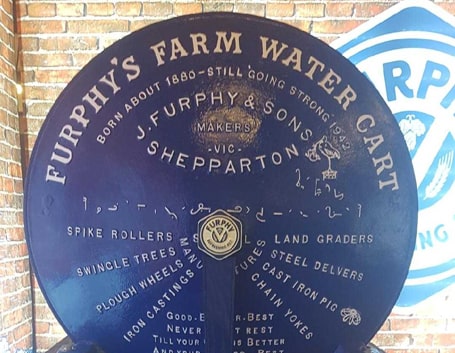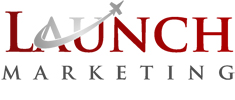 Launch Marketing
Solution Provided
When Launch Marketing came to us to design and build a custom made stand for Furphy beer at the AHA trade show we were excited to say the least. Expo stands present a great design challenge as the message and branding needs to be strong, the space needs to stand out in the crowd and it needs to be functional for the exhibitors. Our brief was to create the feeling of a rustic bar that matched the branding.
To define the area, we created three custom made light boxes that were used as walls. Each was designed with a brickwork look and included branding for Furphy. This closed in the space and made it feel intimate. A custom bar was set up where guests could try the beverages. Overhead lighting and furniture finished the look. For designs such as this we use our 3D render software to conceptualise the look. This helps the client to see the final outcome before it is even built.
The stand was awarded best at the show. You can't ask for a better outcome than that!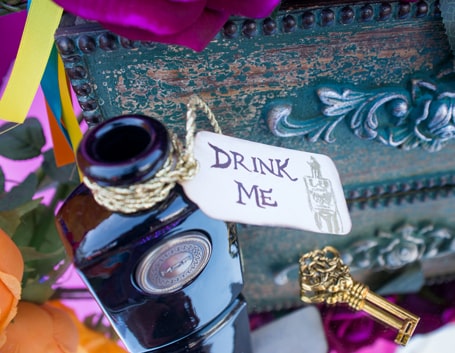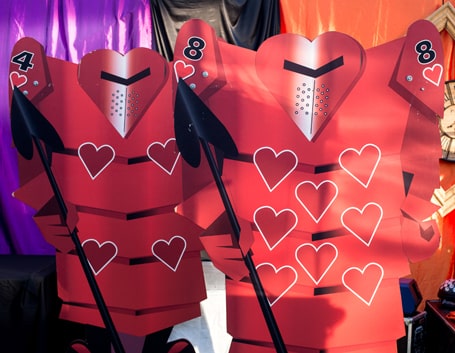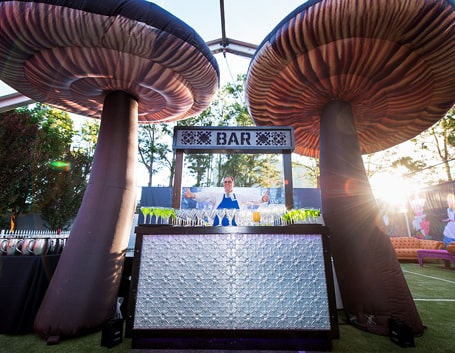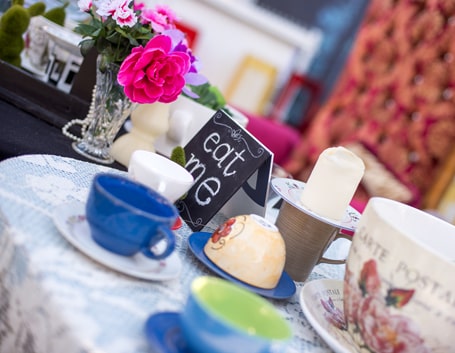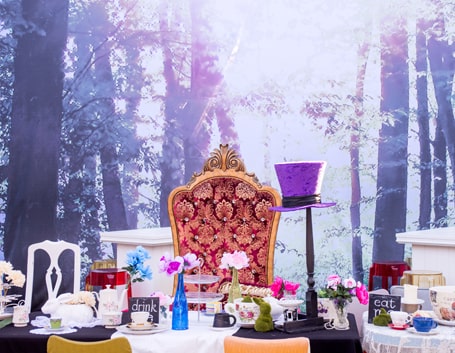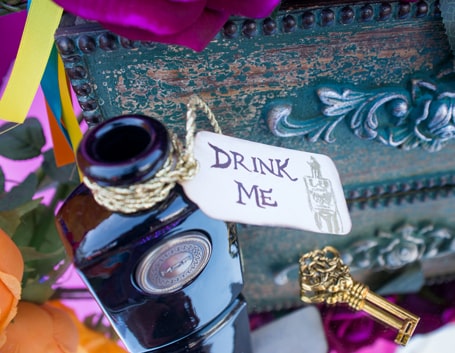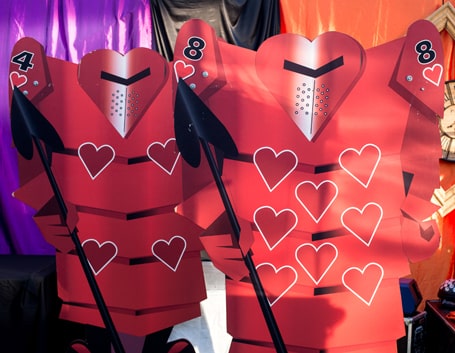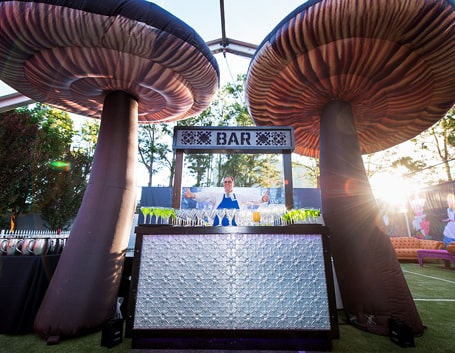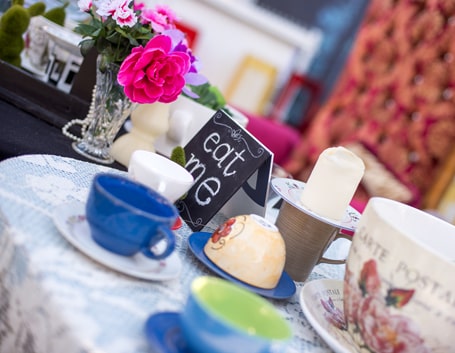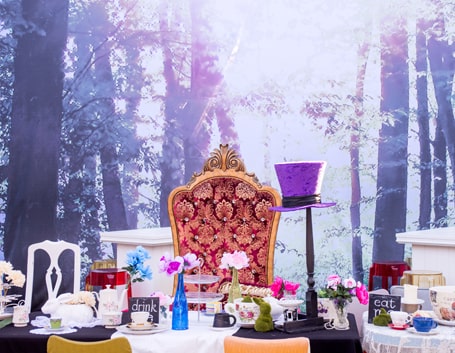 Coogee Chemicals
Solution Provided
"We're all mad here!" A statement to live by in the creative world, but also the driving theme behind our whimsical Alice in Wonderland set up for this client. Every year we turn a large space on their premises into another world for their staff Christmas party.
There was magic and fun at every turn for this event. Huge 3m mushrooms, card soldiers, a giant Mad Hatters tea party and flamingo croquet for everyone! The colour and vibrancy of this theme make it perfect for an end of year event where your guests can let their hair down. We created a chandelier made of chairs, clocks, picture frames and lights. The bar was a huge hit as was the photo booth area.
This group come up with the most amazing costumes for their events which just adds even more to the theme.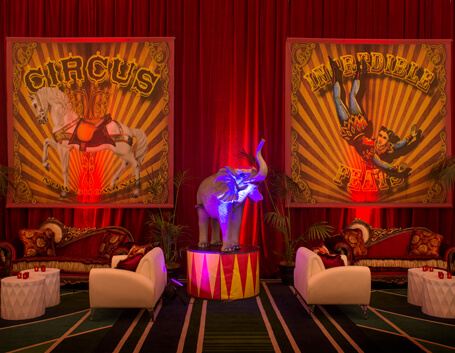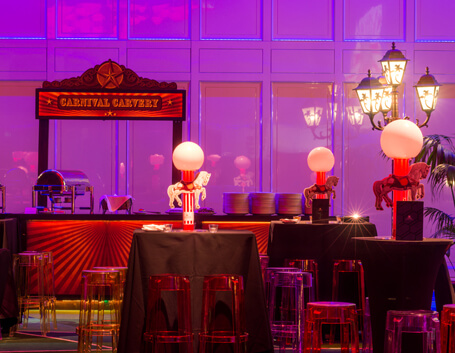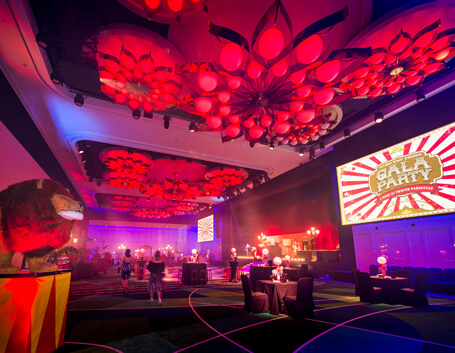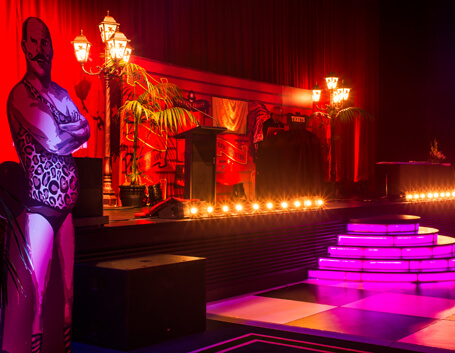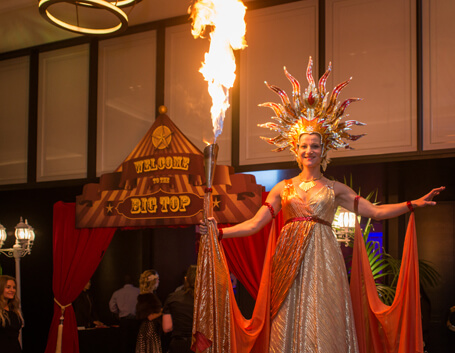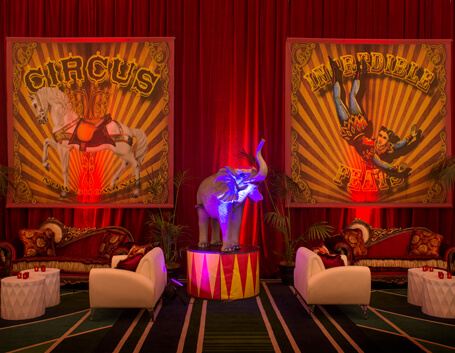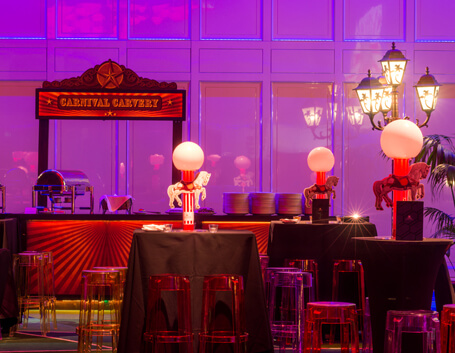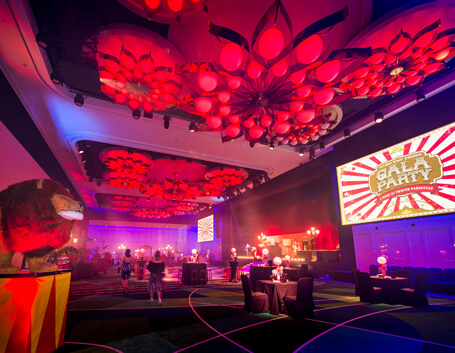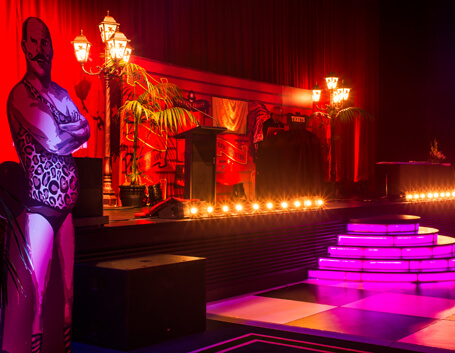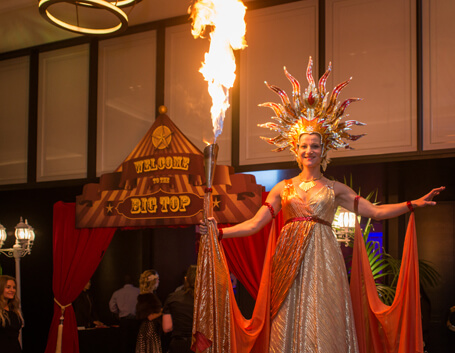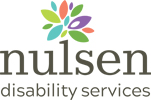 Nulsen Disability Services
Solution Provided
Roll up, roll up, the Circus is in town! Vintage Circus is by far one of our most popular themes. The entertainment options are fantastic, the food can be fun and the theming is colourful and engaging. Nulsen came to us to style their end of year staff event at Crown Perth in the new ballroom. The event was a cocktail party of 500 pax so the design and layout of the room were important considerations when pulling everything together.
We started with making the stage look fabulous using our Vintage Circus flats and lush red draping. Along the back wall of the room we created a chill out area using more red drapes, our circus backdrops and red velvet sofas and thrones paired with crisp white seating. Our elephant stood proud in the middle of the space. Food stations were all styled in the same look with custom made overhead signs stating the food being served at each.
A small sideshow alley area was set up with popcorn, a strongman and peep through board for guests to take photos, all under the watchful eye of our huge lion statue!
Bar tables and café tables were scattered through the middle of the room all with black linen and carousel horse centrepieces.
Our client said of his experience with Phenomenon : "Our Nulsen Staff Awards Gala Party was brought to life with the experience and professionalism of the team at Phenomenon. We had a sensational Circus/Vaudeville theme which provided a dazzling backdrop to our event thanks to Phenomenon".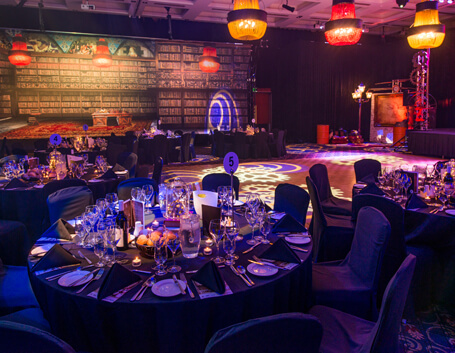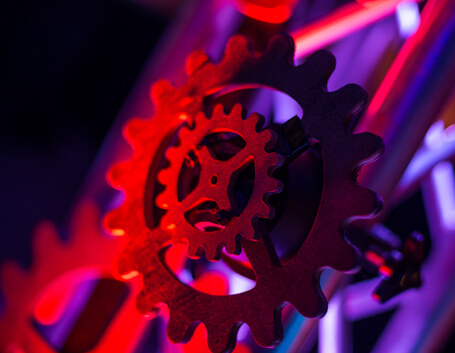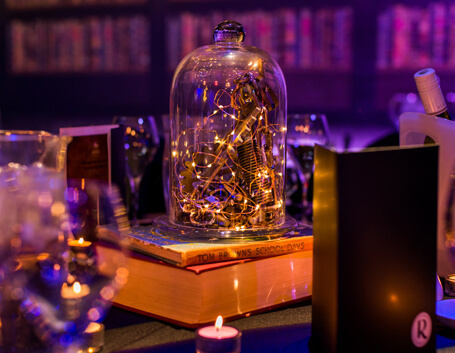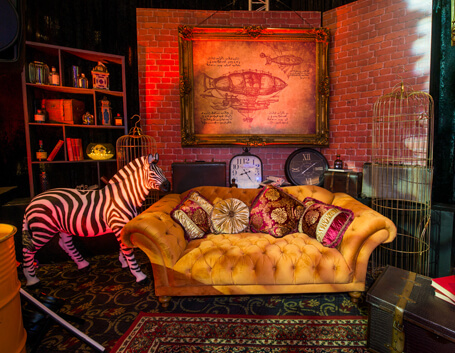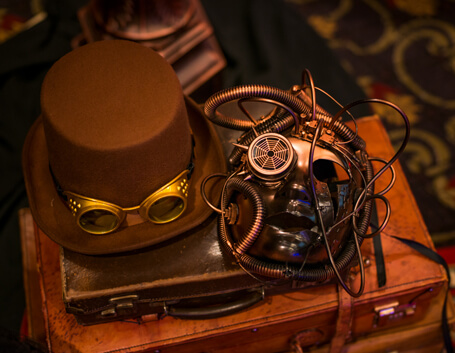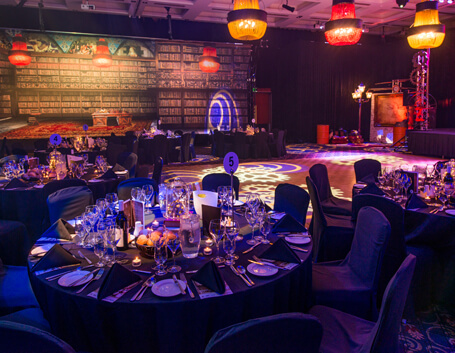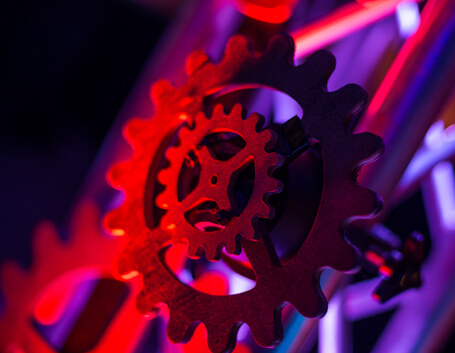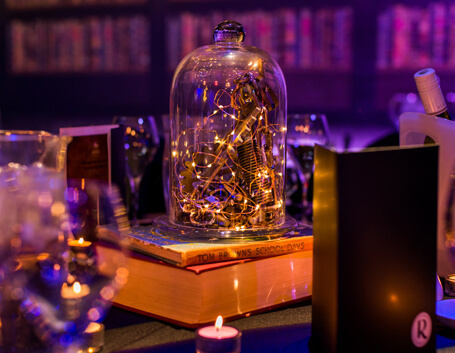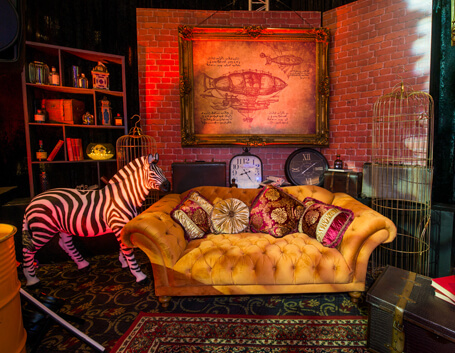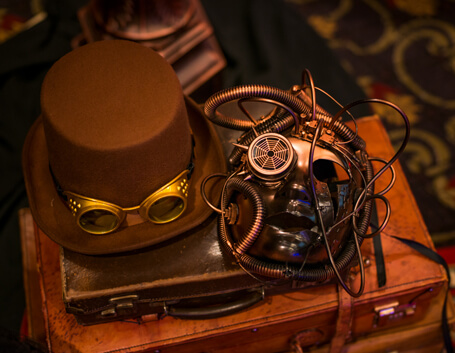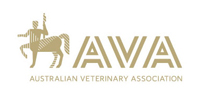 Australian Veterinary Association
Solution Provided
We love nothing more than creating a new set! When AVA came to us with the theme of Steampunk we couldn't wait to sink our teeth into it. It was something we had talked about for a number of years as a great theme for an event. What is Steampunk? It is a mix of industrial and Victorian styling. Think lush textures like velvet paired with metal and cogs. It is whimsical and adventurous. It is the definition of design meeting style.
We started by designing custom made backdrops to run the length of either side of the room. Huge beaded chandeliers with metal finishes hung overhead. The stage set was made using industrial truss and custom made cogs. Huge design prints were hung in frames and set with velvet sofas, birdcages and even our zebra! We custom made centrepieces using glass cloches, fairy lights and spare parts that we collected from all over Perth and custom painted.
Our creative team loved the challenge of bringing this theme to life!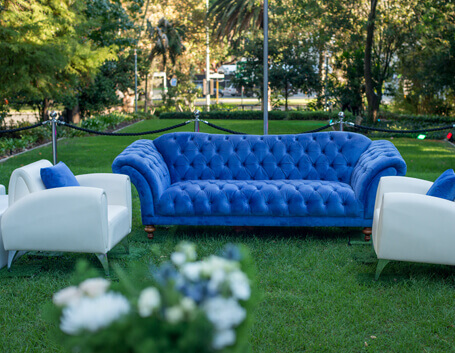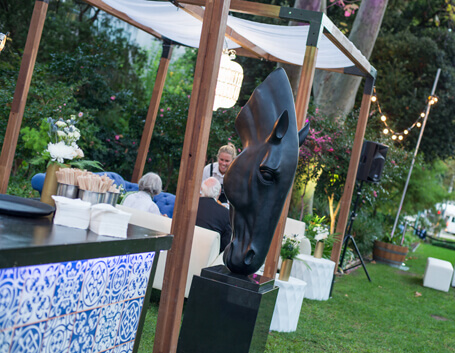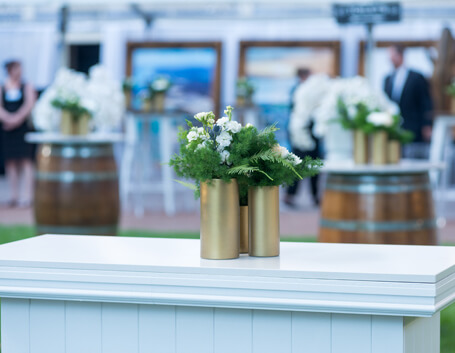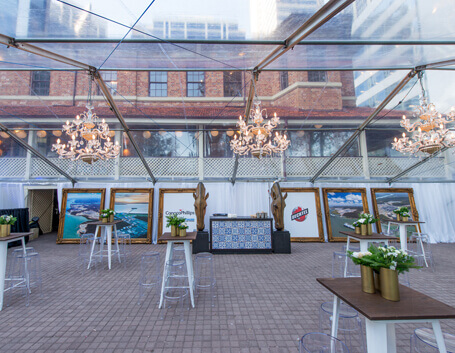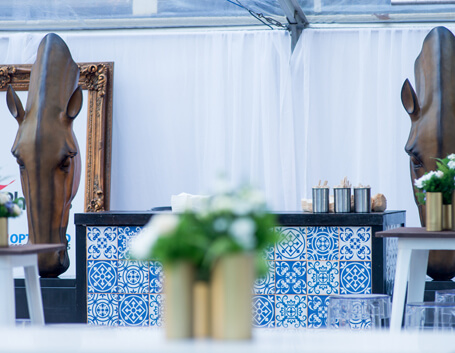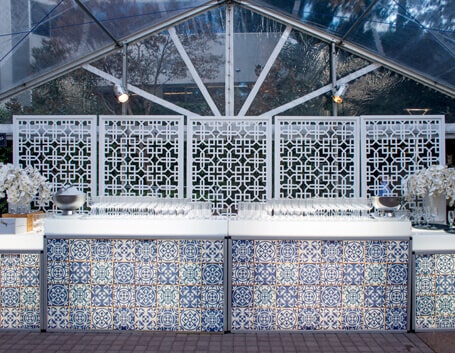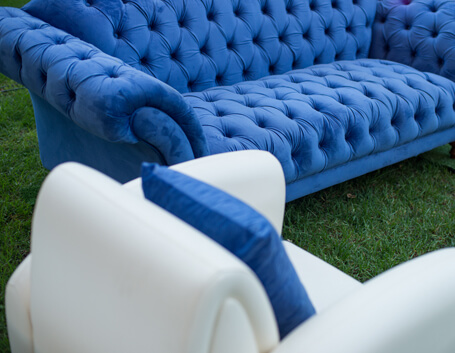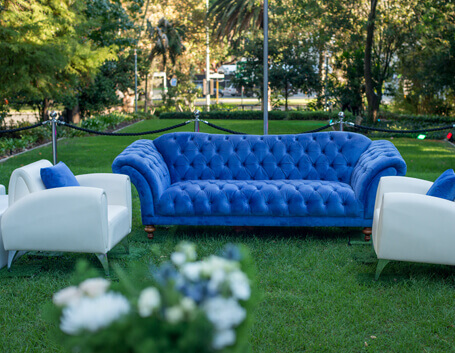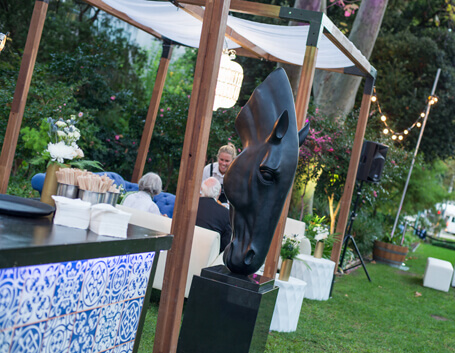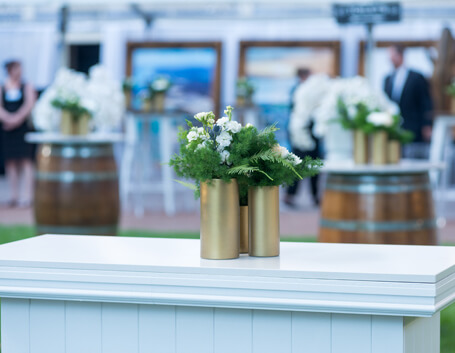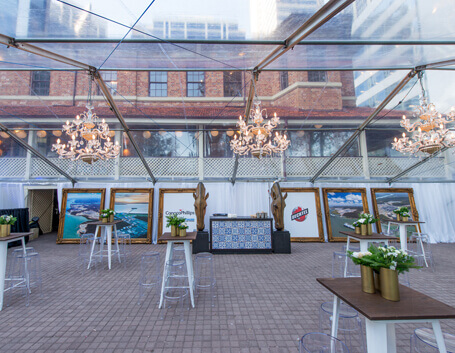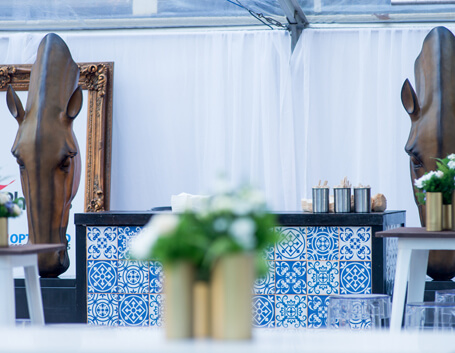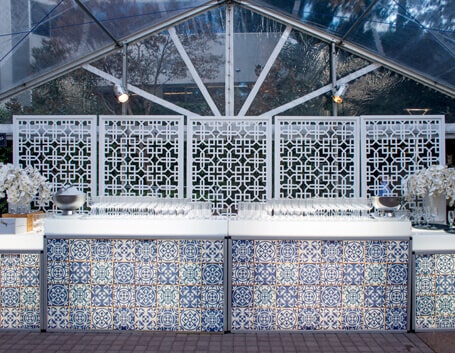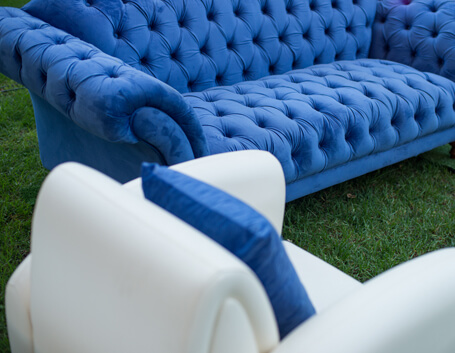 ConocoPhillips
Solution Provided
Lamonts Bishops House is beautiful event venue tucked away in heritage listed gardens in the middle of the Perth CBD. This was the location for the prestigious cocktail event for ConocoPhillips as part of the international LNG conference. The brief was to create an elegant and high end look that matched the beautiful surroundings, but also something that was relaxed as this would be where the guests would be coming after the conference to network and mingle.
We started with a colour palette of blue and white that represented Western Australia's beaches, with touches of green and gold for the bush. A marquee was setup on the paved area and the lawn was used for chill out cabanas and furniture. We custom designed a huge drinks bar with a beautiful pattern on the front and white screening behind. Chandeliers hung from the marquee roof and gold ornate frames displayed LNG projects that ConocoPhilips were working on. Florals on all the hi bar tables added softness and blue velvet furniture added a touch of luxe.
We used lighting in the stunning gardens to highlight the trees and the final look was breath taking.
OUR TEAM